I've been working with brides for about 7 years now and every year Autumn becomes more and more popular for wedding celebrations. The weather can be brisk at night but is usually quite nice during the day and early evening. It's just cool enough to be able to layer your clothes and maybe even sport a pair of hot new boots. Floral options can be a bit limited but can also be quite unique.
Today I'm sharing an inspiration board using a modern fall palette. From outfit and floral ideas, all the way to menu and invitation choices, it's all here! And, more to the point, an Autumn themed bridal brunch!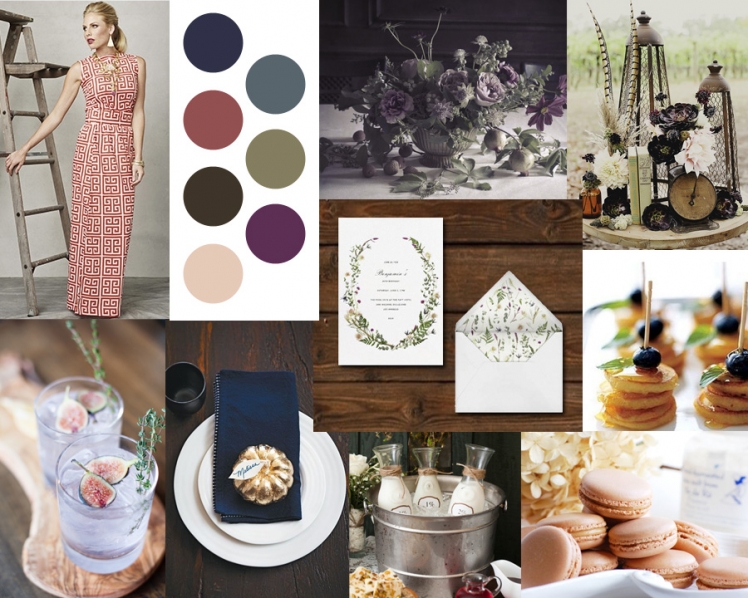 photo credits/links - clockwise starting upper left corner:
Stay tuned for more Autumn Inspiration!!