This week I'm issuing an Instagram challenge. If you or someone you know has a business where they either sell or promote handmade items online, this is for you! Add a pic of your newest creation to your Instagram account and be sure to include the hashtags: #tulipgirlhandmade and #whitetulipdesigns. Don't forget to tag me: @tulippapergirl and, most importantly, tell a bit about your business and or the handmade item you're including! The challenge will run through this Saturday, August 29.
I will be promoting all your handmade creations across all of my Social Media platforms: Instagram, Google+, Facebook, Twitter, and Pinterest. If you have any questions, please feel free to comment or email.
You can head over to my Instagram page and follow along to see my favorites! I did want to share a few of the early joiners.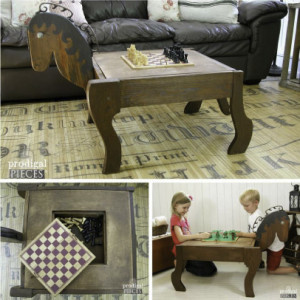 Prodigal Pieces - Horsey Game Table
Larissa, from Prodigal Pieces shared this adorable horsey game table that she made from a broken rocker, crib parts, barn wood, and other various pieces. Hop over to her shop to see more of her original creations!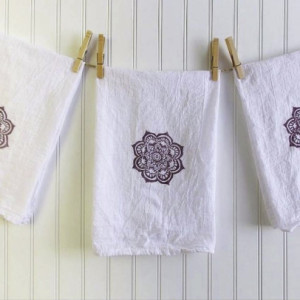 The Palette Muse - Tea Towels for GiveHerLife.org
Meredith, from The Palette Muse, shared these lovely tea towels. She is donating a portion of the proceeds from these to a wonderful organization called GiveHerLife.org. Be sure to check out Meredith's shop to see all of her lovely tea towel designs!

Shawna's Wreaths - Fall Wreath
Shawna's shop has a collection of wreaths for many different occasions. She uses both burlap and grapevine as a base for her various designs. If you're looking for a fall design stop by her shop: Shawna's Wreaths for several choices!
Keep looking out for all of the linked items here and on Social Media!
See you soon! Have a lovely day!