Here we've been back to school almost 2 weeks and if you're in an area that's not back in school yet, you probably will be soon. I've been working on new artwork for the shop lately and thought I'd put together a printable back-to-school calendar!
It's set up to print on regular 8.5 x 11 paper. Click on the download below and print, it's that easy!
If you prefer to print it as an 8 x 10 for framing, simply open the PDF in Adobe, select "Print", then select "Page Set-up". In the "Page Set-up" window, select the "Paper Size" option and choose 8 x 10 and click "Ok". Back in the "Print" window, select either the "Fit" or "Shrink to Size" option and your good to go.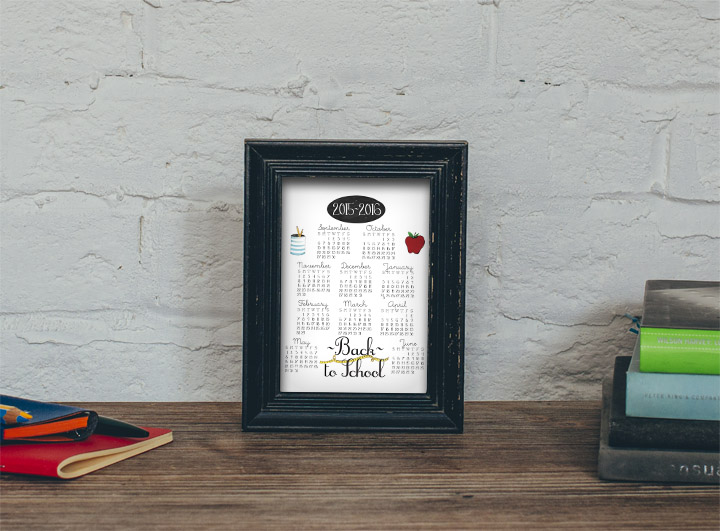 Stop by the shop later this week to see the new printable items!
Click and download from here: Back-to-School Calendar - Enjoy!
Bonus wallpapers! Tablet - Desktop
Have a lovely afternoon! See you soon!
I'm linking up at: Met Monday,