Ok, so in all fairness I've spent the last several years doing cards and labels for clients all over the country but somehow I never seem to manage to get my own out. For that matter, it's been forever since we've gotten family pictures made. Shameful, I know. Any-whoo, this year I finally managed to get a bit more organized. I even designed a new template! And, I'm sharing it here . . .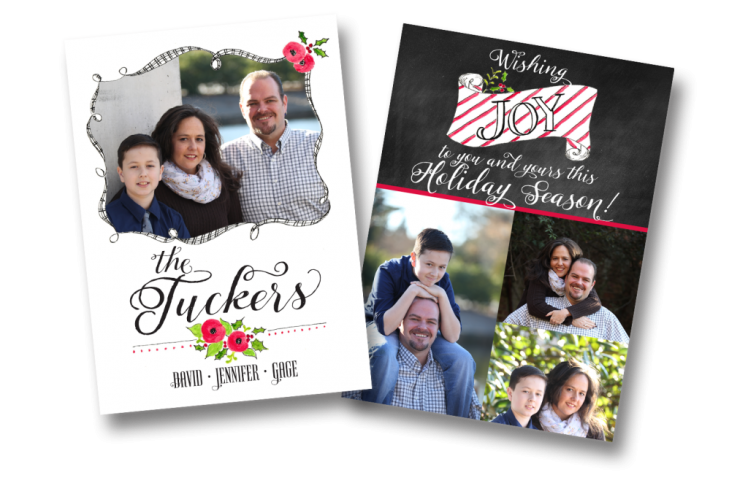 These are done using watercolor artwork I knocked out the other weekend. (Hence the motivation for the cards!)
If you like these, you can download you own template files and your own pictures and text! Be sure to save the templates as a PNG file to keep the areas open for your pictures. If you don't have access to Photoshop or similar photo program, I've also included directions for using these templates on Picmonkey to create your own Christmas cards.
Here are the template pages to download: Card front , Card back, & a Card back without text.
I hope you enjoy these. FYI - I used Tansy and Ayers for my fonts. If you want to share you finished cards, I'd love to see them!
Pictures by Val Wead Photography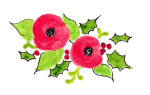 Check out matching postage here on Zazzle! And address labels here!
Using Picmonkey
1. Open Picmonkey, select "Design", then the 5×7 size.
2. Select the butterfly icon to add in the design overlay. Select the "Your Own" button.
3. From there find the PNG file you downloaded from here. Enlarge the picture to fit.
4. Repeat the overlay steps and add in your picture. Right click over the picture and select "sent to back" from the drop down menu.
5. Now you can add text by selecting the "Tt" from the lefthand side. (You can use the fonts on your computer too!) From here you can adjust the size color and center your text in the window that will appear on the right side of your screen.
6. All Done!! Now click "Save" above your work and this will allow you to save the page to your computer. I suggest saving as a Jpeg in the "Pierce" size.
You can do this for both sides and send the files to your local printer or print on your own computer!
Join the Link Party to get more DIY projects and ideas!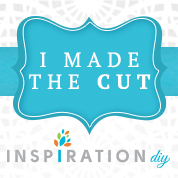 Linking up at Met Monday!