Today I'm sharing my first project for Country Chic Paints! I lucked out and found this sad little table when I was thrift store shopping a while back and just new I could save her. Not to mention, she's the perfect choice for a new side table.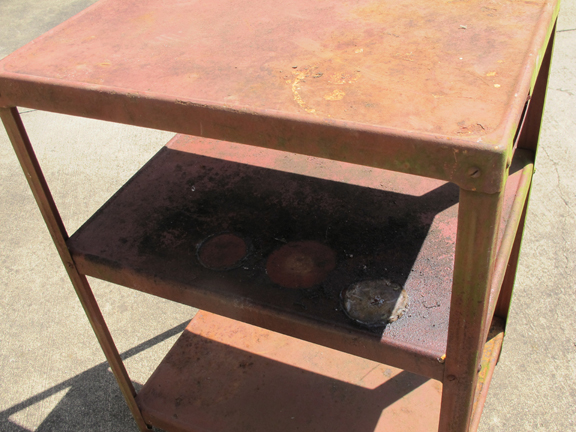 Pretty yucky, right? After I got her home, I proceeded to strip, scrub, and sand as many layers of paint and rust off as possible . . .
It was an even bigger job than I thought. Once I used everything I could think of to clean her, I used a heavy duty primer to seal the metal from top to bottom. And, still, there were some pits on the surface (grrrr). Thanks to Country Chic Paint's Embossing Plaster and a putty knife I was able to smooth out most of the surface.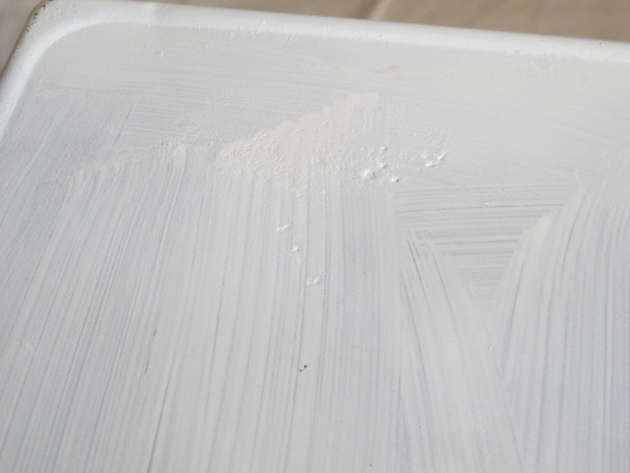 Worked like a charm! I let it dry overnight, gave it a light sanding, and then I painted her with Country Charm's "Simplicity" white, all-in-one paint.
Isn't she lovely!!!

This was my first chalk paint furniture project and it will definitely not be my last. I'm loving the coverage and hoe easy it is to work with!!

I hope you enjoyed it! See you soon!