Well, I'm making the leap and going gray and you might too!
Don't panic, it's not that! (Well, that too but that's not what I mean here.) I'm slowly painting over my warmer, cream and tan walls with grays and other cooler colors.  Years ago, when I went back to school for Graphic Design I learned about the Pantone color report and Pantone goodies. If you're at all interested in design (fashion, interior, or any other kind of design) you're going to want to know about Pantone. They are the global authority on color and provides the tools for which designers everywhere stay current with all upcoming color trends. (FYI - my favorites are the new grays, Glacier Gray and Titanium . . . love, love, love!)
When I was looking at updating our paint colors I looked to the Spring 2015 color report. Now, in all honesty, I'm not a fan of the color of the year, Marsala
But here are some of my favorites: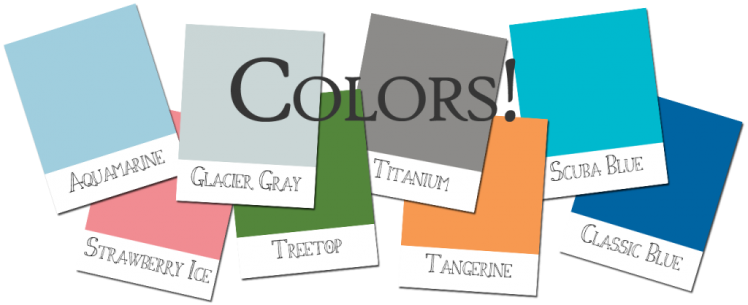 Before you start shopping for your next date-night outfit or living room wall paint keep these colors in mind. These will be the colors available in next seasons fabrics, fixtures, accessories, and all other design details. Moreover, if you're interested to see what colors will be everywhere next year you have to visit the Pantone website.