Welcome to my foray into the world of Ikea hacking. This is probably the most hacked Ikea item so it seemed like the best to try first. My little Rast cabinet is used as one giant junk drawer!
Like most people, I was somewhat underwhelmed when I put it together. It was fairly simple to put together but really small. Trust me, I looked at it in the store but it still seemed so much smaller in my house.
So, I headed out to my local Home Depot to find some legs. I really wanted some cute little bun feet to dress thing up but I was really trying to keep the project as inexpensive as possible. Instead of using regular bun feet I happened by the decking aisle and spotted these beauties! Decking finials! Who knew? (See here: Treated Gothic Finials.) They are also taller than most of the bun feet available which is a big help. I also purchased to pieces of furniture grade hobby board to attach the "feet" to the bottom of my little chest.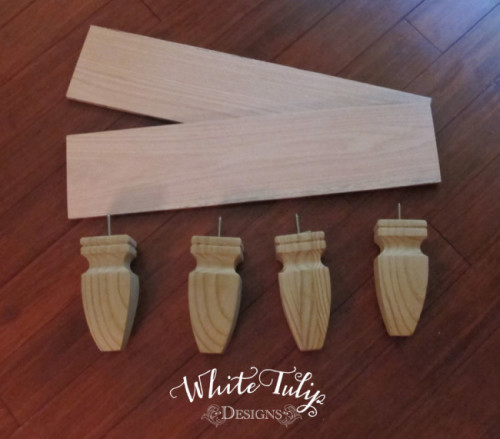 It doesn't look too bad all out together but for my purposed I really needed to beef it up a bit. Like my snazzy little teal/turquoise knobs? I actually purchased these before I chose the color. AND, I purchased them when they were 50% off, BONUS!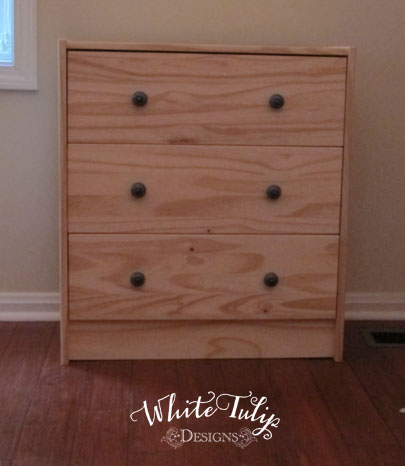 My next step was choosing the color. I wanted something to give a punch of color to my black, white, and gray kitchen. I used a bright blue and purchased a paint sample rather than a larger can that would never get used. (Sorry, but I've miss placed the can and I don't remember the color.) I also purchase decorative knobs from Hobby Lobby to add to help upgrade the look. It has a weird open area across the front along the bottom so I ended up adding a piece of common board to cover it.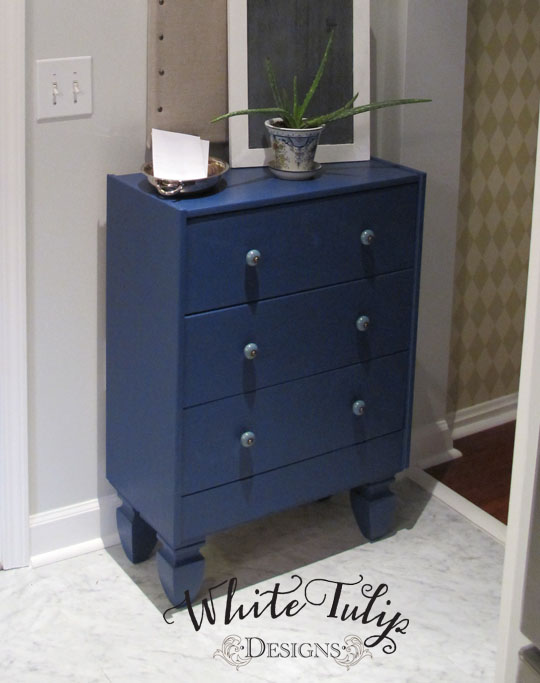 The chest is perfect to help keep my counters clean. I use it as the "mail dump"! We divided the drawers and each of us gets our own junk drawer! I would highly recommend it. If you've lost something in my house, this is where you look!
This post contains product links.
Linking up at Wow Us Wednesday, The Scoop & Metamorphosis Monday