Hello friends! What are your plans for this weekend? I'm heading to a local craft show and working on some holiday projects. Mainly, I'm trying to resist the urge to bake something that I really don't need to have around the house. What is it with all of the adorable baking shows this time of year? I normally have fantastic will power but from Thanksgiving through New Year's Day it, apparently, goes on vacation.
Any-whoo . . . . let's talk about something a little less fattening. How about some holiday home tours to give you some Christmas inspiration? There have been amazing homes all over Instagram lately. I thought I'd share some of my favorites! (links to corresponding Instagram feeds are below.)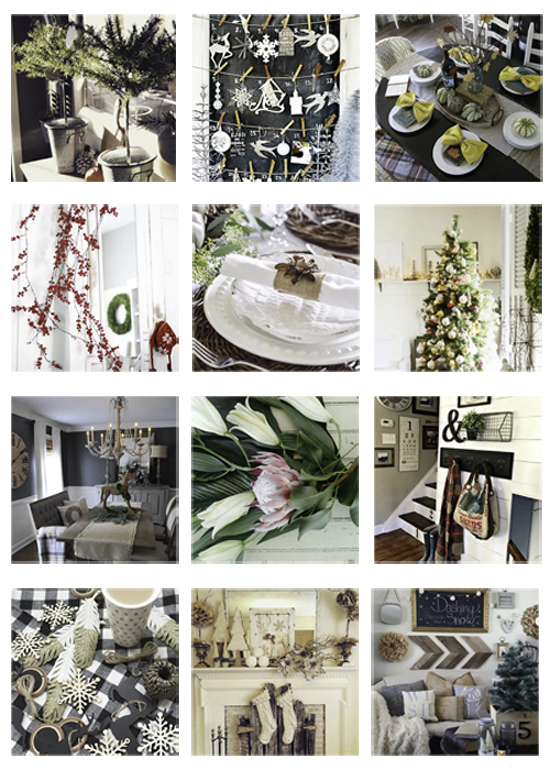 Snazzy Little Things - Thistlewood Farms - House By Hoff
Ms Craftberrybush - Stonegable - Sew a Fine Seem
Dear Lillie - DD Silver Pennies - Golden Boys and Me
An Inspired Nest - Country Hillside Homestead - Coffee Paint Repeat
(Top to Bottom & Left to Right)
I'm really in love with the black, white, and red Christmas color scheme this year (can you tell?)
Have a lovely weekend! See you soon!