This past Christmas I upgraded my little hand mixer to a stand mixer (yipee!!) and, as much I love it, I had no idea how crazy heavy it would be. So far, I've been using it once or twice a week so until that changes, it will stay on top of the counter. Since it's so heavy, I thought it would be nice to be able to "slide" it back and forth. Here's my simple project to make that happen! (And . . . some fun news!)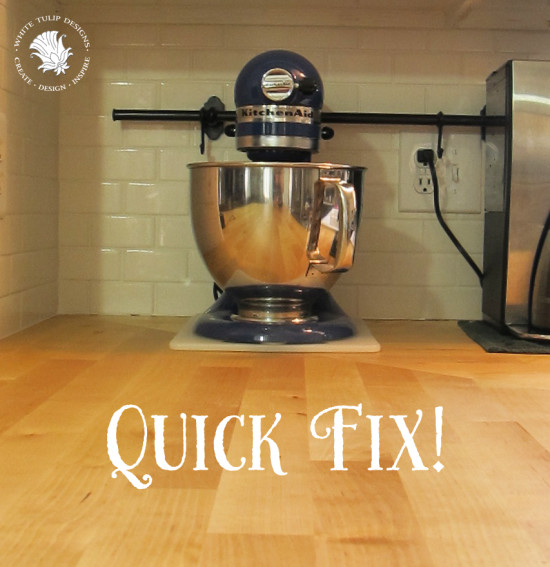 Using a sheet of felt, a cheap (Ikea) cutting board and some double sided tape (I'll explain that later) I whipped together a solution in no time!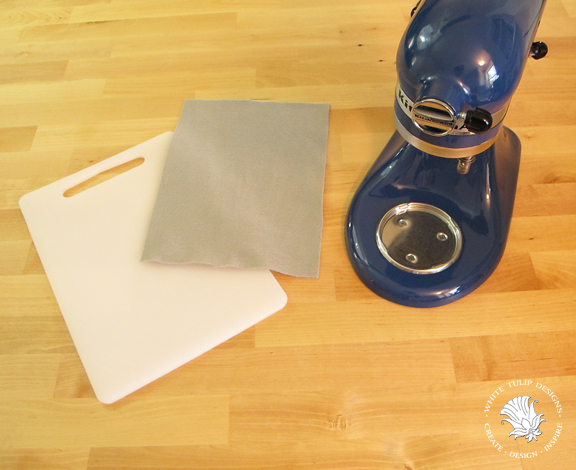 The felt is a basic, craft, felt and I trimmed about an inch off of one end so that it wouldn't hand over the handle hole. Then I used plain old, double sided Scotch tape to attach it to the back side of my cutting board. Originally, I was was going to glue the felt down but I decided to use the tape instead so that I could easily peal off the felt and pop it in the dishwasher from time to time. The weight of the mixer is plenty to hold it in place. Now I can easily slide it back and forth across the counter and the white cutting board barely shows.
I know it's silly, but I love it when a simple (and cheap!) fix makes things work so much more smoothly, don't you?
I imagine this would work well for other kitchen appliances as well. If you've been looking for a similar solution, I hope this helps!
And . . .
A while back I received an invitation that is truly squeal worthy! I've been invited to join a group of talented bloggers to be part of the Country Chic blog squad! Country Chic Paint produces paint that is both high-end and eco-friendly, as well as other accessories and products for a multitude of home and furniture projects. I've been planning new projects using the amazing products they've sent and I'll be sharing them soon!

See you soon!