Hope you had a lovely Thanksgiving weekend!
Don't you love to cover your home in Christmas cheer? Unfortunately, it can sometimes be a bit overwhelming. And, let's face it, Pinterest doesn't help. "Ohh, I can make that!" and, "Wow, that's a great idea!" can quickly turn into "I just give up!" in no time flat. My suggestion, don't over-do it. Each year I try to work on a major project or two and a small collection of small projects and let our schedule dictate everything else. For this year's big project, I'm making us all stockings. (Fingers crossed!) But, I'm also trying to up my gifting game.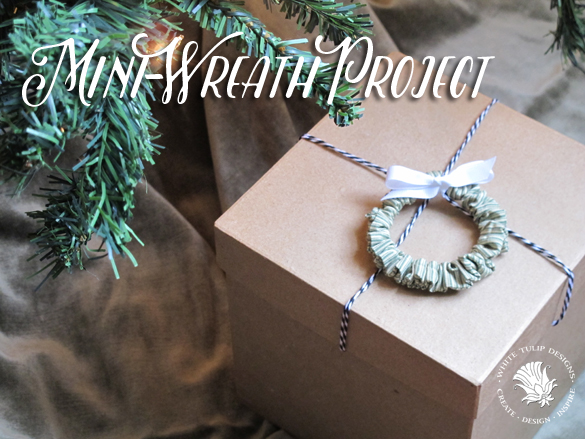 Since I've had the sewing machine out anyway, I decided to put together a few small projects to share with y'all! Let's start with this sweet little wreath. I used a scrap of green striped fabric, floral wire and a simple running stitch to put these together. These would be a great topper for a teacher or neighbor gift.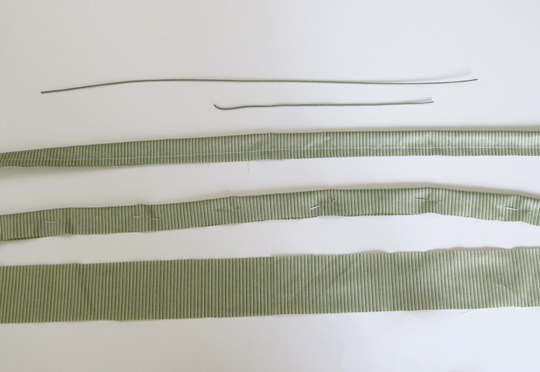 Start with a length of floral wire and green fabric "sleeves" sewn about 1 inch wide. My wires are cut to 9 inches. Iron the sleeves with the seam open to add a bit of stiffness.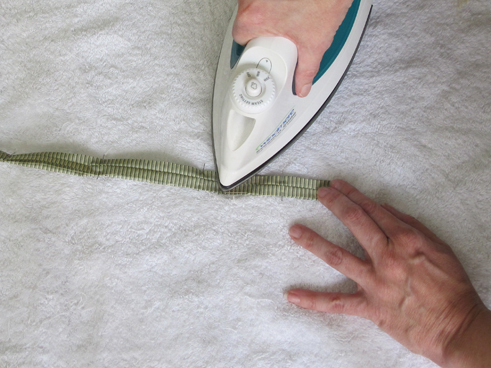 Turn your sleeves right side out and thread the floral wire through. Now twist each end of the wire together and pull the sleeve ends over to cover. There's no need to finish the ends but I folded each end in a bit to keep them from unraveling.

I used a basic grosgrain ribbon to tie my little wreath onto the package. How easy is that? This would be a great project to get your child started with some basic sewing skills. And a great way to use those small scraps of fabric you can't bear to part with!

Want more wreath inspiration? See these posts!
Linking up at Met Monday,