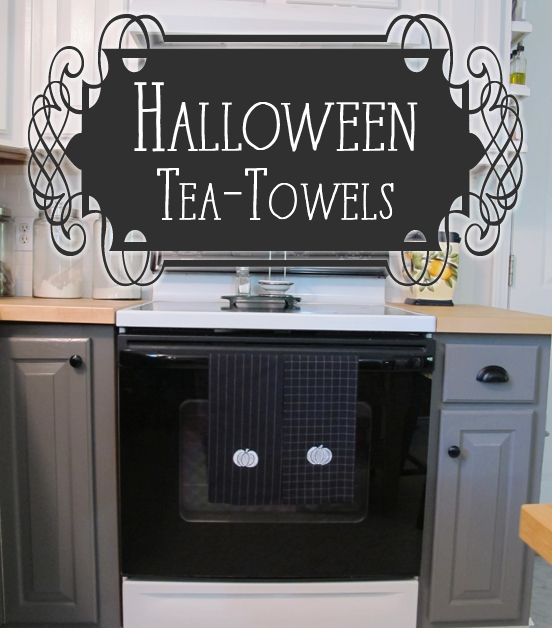 At this point, if you enjoy decorating for Halloween, your home is completed covered in Spooky-goodness! Each year I try to create to new projects to add to my Halloween decor collection. Obviously, I went a little nuts in the the fabric pumpkin department. However, I really wanted to add a touch of something new to the kitchen. This is a project you can finish in no time.
I bought these tea-towels a few months ago and knew, as soon as I saw them, what I wanted to do with them. They are perfect to add a subtle hint of Halloween with a clean and simple design.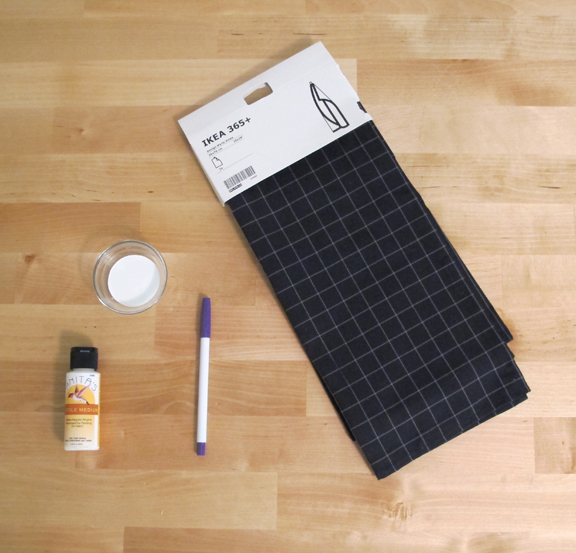 Supplies:
Before you start, you'll want to be sure to wash and iron your tea towels, making sure they are pressed into the same dimensions.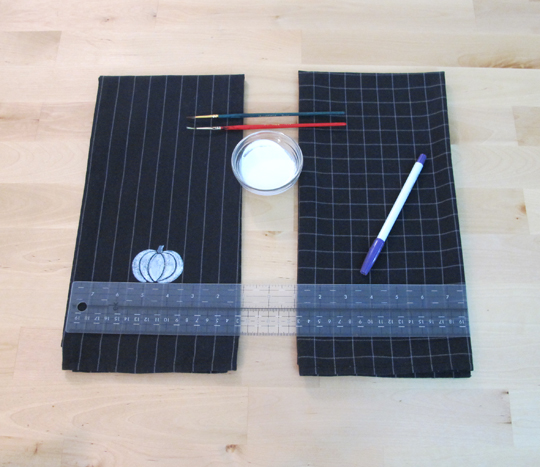 Start by mixing the white paint and textile medium together (read you products specific directions before mixing). Then, I suggest free-hand drawing the basic shape of the pumpkin you'd like on your first towel. Don't worry about any stray lines, they will disappear soon anyway!

Now, paint that cutie in exactly the way you want it and let it dry. After about an hour, use a clear ruler to mark the dimensions and where your new pumpkin should lay. Now draw and paint in your new pumpkin. Since the towels have a slightly different pattern, I wanted my pumpkins to be similar, but not match. If you prefer to have your match exactly, you can create a stencil to use as a guide for both.


I've created a printable stencil for you to use to create your own Halloween tea-towels here! These are for personal use only, thank you. Enjoy!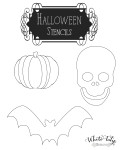 See you soon!
*This post contains affiliate links but all views regarding product recommendations are my own! For more info refer to my policies page, thank you for stopping by!