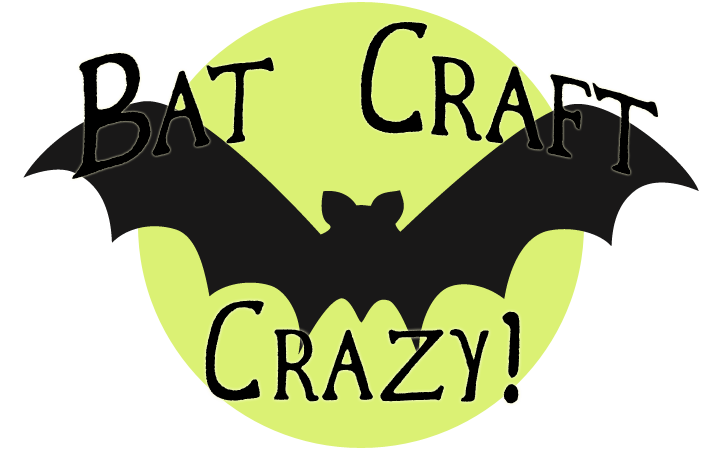 Have you had your fill of pumpkins yet? Maybe you're looking for some new Halloween ideas. Well, around here we're been Bat-Craft-Crazy! I know it's kindof weird but the other night I was doing some Pinterest surfing through Halloween and Fall ideas and started noticing some adorable "Bat" ideas. Of course, they don't exactly work as a carry over into Thanksgiving like fall leaves and pumpkins but they are so stinkin' cute!
This toddler "bat" costume from Mer Mag is the perfect argument for batty cuteness!
These photo props, from One Creative Mommy, would be a great idea for a pre-teen Halloween party.
You know how I love a clean and simple wreath project! Love it!!!
The perfect way to be the hit at your pre-schoolers party! Almost too cute to eat! Almost.
Great idea from Dana Made It! I would love to figure out a waterproof way to do this outside, thoughts?
I love this idea from Chelsea's Messy Apron, but who doesn't love a Reeses cups project?
Funky and fun way to add a subtle dash of Halloween to your decor from Young House Love.
Our neighborhood kids would love these hanging bats from Layla Palmer!
This centerpiece from Katie Sears would a fabulous addition to an entryway table for your trick-or-treaters!
Awww, you had me at Garlands! Those google eyes are perfect!
Adorable treat boxes from Practically Functional are a great way to kick that school party up a notch!
This mobile from Martha Stewart would make a perfect silhouette in your window!
Great idea from a Beautiful Mess, to give cupcakes a simple touch of Halloween.
I can't decide if these bats from Jonathan Fong are super creepy or really cute, they are so REAL, right?
These bat chips from Simply Designing would also be great for a Batman themed party!
Finishing up with this cute and easy idea for your candy swag from Just Another Day in Paradise!
I hope you enjoyed this little round up of Bat-ty Halloween Ideas. Believe it, or not I still have a few more Halloween ideas coming your way next week!
For now, I'm asking for your help. I'm working on a blog remodel and I would really love to get your ideas and input. If you have a few minutes and would like to participate, select the link below and take my survey. If you get your blog posts by email you will receive an invitation by mail, later this week. If you read the blog through Bloglovin' or another feed-reader please take the survey here.
Thank you for your help! I look forward to hearing from you!