I hope you've had a lovely week! I'd like to thank everyone who's completed the survey so far. If you'd still like to to fill it out I will leave it open through next week. Complete the survey here. This is really helping me to plan projects and schedule posts.
With Thanksgiving and a Christmas right around the corner it seems like this is the perfect time of year to give our guest room a little upgrade. The last few years, ours has been in rough shape, to say the least. The guest room is always the one that ends up as a multi-functional dumping ground of leftover furniture and hand-me-down accessories from other rooms. Hopefully, I'll be able to get it completed by the time our first guest arrives. In the meantime, I wanted to share my ideas for the new space! Please fell free to comment if you have any ideas!
Here is the basic layout of the room: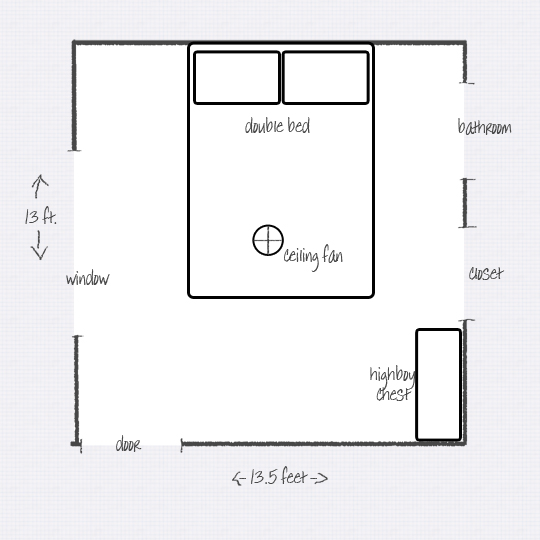 Keep in mind, the carpet is emerald green (I did not choose it) and I'm planning to pull it up and replace it with either hardwood floors or something similar. Unfortunately, that won't happen until next Spring or Summer. So, we're going to work around it for now.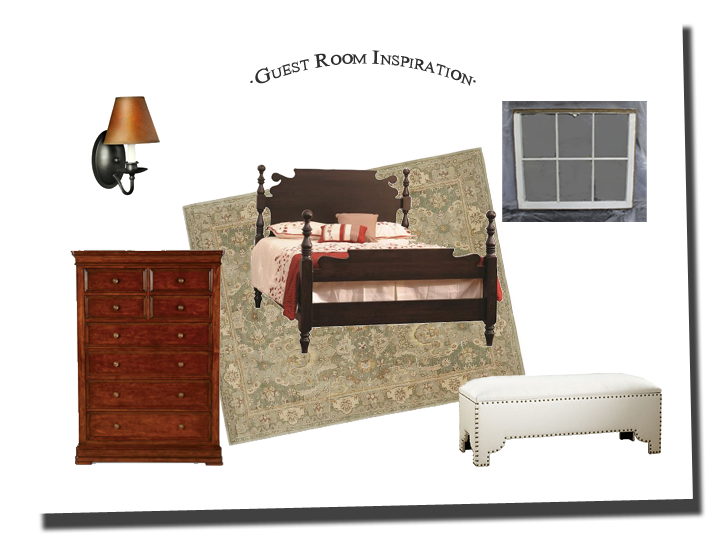 Cannonball Bed (similar) - Storage Bench - Window Project - Rug - Wall Sconces - Highboy Chest (similar)
I'm on the lookout for budget friendly wall-art ideas and shopping our house for other pieces to fill the space! I'll be sharing all of the projects and ideas as I put it together! Feel free to share your advice for putting together a cozy guest room!
xo- See you soon!
Linking up at: Met Monday ,