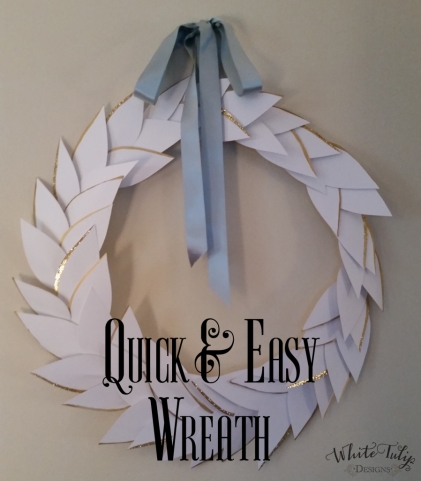 I created this project to help add a few touches of gold to my living room and I actually use it year round (the ribbon matches my accent wall) but it can be tweaked for lots things.  This is a super-quick DIY project that can be completed in an hour or so. You can turn it into an advent calender or seating chart by adding to the leaves before you attach them. The printable sheet of leaves is included below.
Start by printing and cutting out roughly 12-16 sheets of leaves. I sorting mine into 3 stacks of alternating sizes. One stack, I left plain, the next stack, I edged with a gold paint pen, and the third stack, I edges using gold glitter.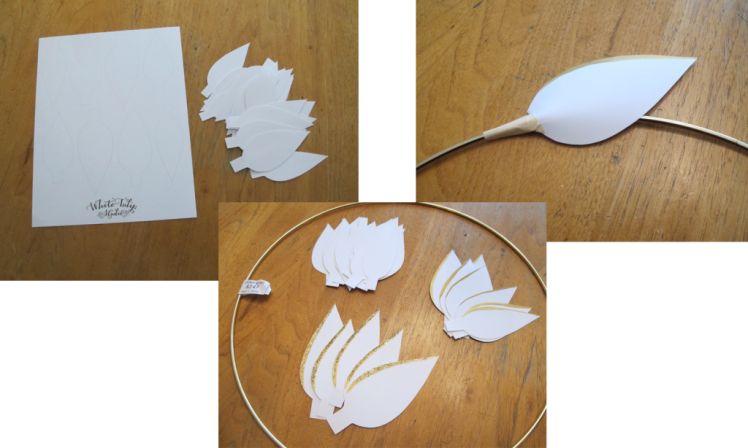 Once the leaves are dry and ready to work with I started attaching them, working in one direction, using the "tab" at the bottom.  I used masking tape to make them easier to remove and change but you could use a glue as well. Continue to attach the leaves by overlapping and alternating left and right to help fill-out the wreath.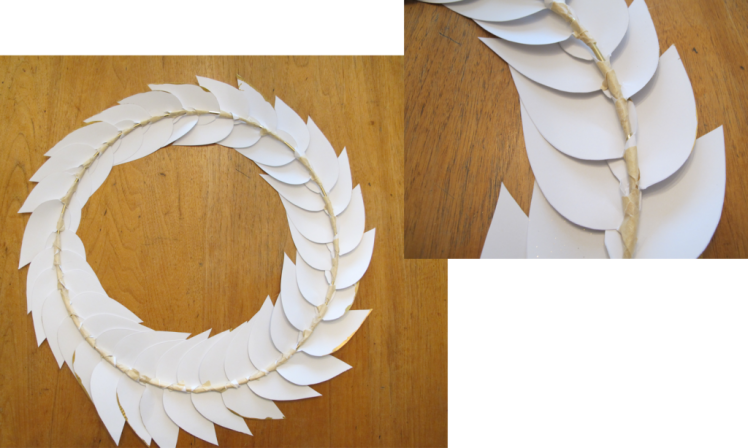 When you've completed the circle loop a ribbon over the top and tie a bow about 4 inch from the outer edge of the wreath. I hung my wreath from the bow.
Printable Leaves - download here
Don't forget to enter to win the Eternal Threads gift-card before December 16!