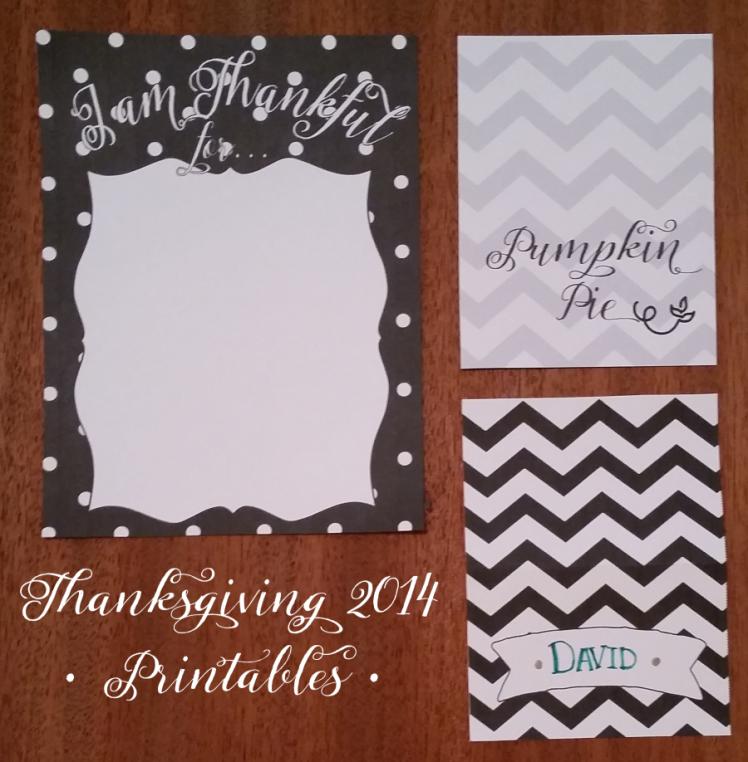 I know I'm going a little overboard with gray-scale details lately but I'm super excited to offer a free - collection of  black and white Thanksgiving printables.  The printable PDF includes food cards (15 with names included and 5 blank), place cards, and "I'm Thankful For" cards.  All you need to do is print and cut. I used a gold gel pen (Marvy) and green fine marker to fill in names and add a few details!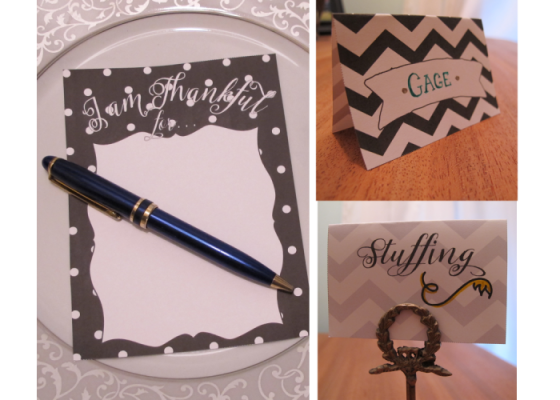 Free Thanksgiving Printable PDF
Have a blessed Holiday! See you on Friday!