Anyone who's ever seen a home improvement show or read a DIY design book knows, the best way to change the look and feel of a room is to Paint! These days there are so many paint companies with so many options. If you're any kind of designer you might follow Pantone's color trends. I'll be honest, I'm not much of a fan of the "Marsala", This year's Pantone color of the year. However, I do kindof love most of the other colors in this fall's color forecast.
What color palette's do you like to decorate with? Here are some of my favorite options for wall and furniture colors from around the web: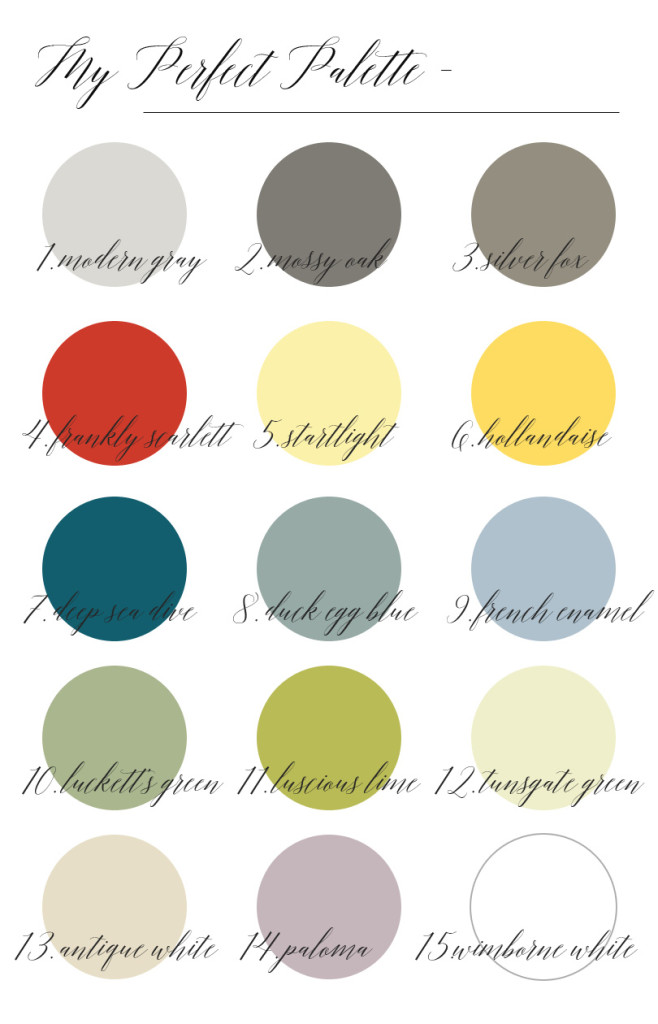 1. / 2. / 3. / 4. / 5. / 6. / 7. / 8. / 9. / 10. / 11. / 12. / 13. /14. / 15.
Modern gray has become my absolute favorite color of the color. I started by using it in the kitchen to highlight the white trim and since then I've painted 3 walls in the living room and I'm planning to add it to the downstairs half-bath next! It's great to pair with a white or black but it's pretty warm for a gray. Deep blue sea is another favorite (see my gallery wall / tv wall / tv wall ledge ). It's definitely too bold to add to another other surfaces but white, black, and gold surfaces look great with it.
This round up includes both popular and designer brands that could be used on walls or to take your furniture up a notch!
If you have a favorite go-to paint color or brand, I'd love to hear about it! Feel free to share your new paint project on my Facebook page as well!