So, this is where I started last year . . .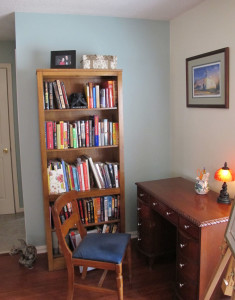 I know, not horrible, but not so exciting either.  It took lots of paint samples to make the final color decision but I finally settled on Valspar Deep Sea Dive (eggshell) . I'm in love! When I finished painting I was a bit panicky that I had gone a tad over-board but the gallery really brightens things up, don't you think?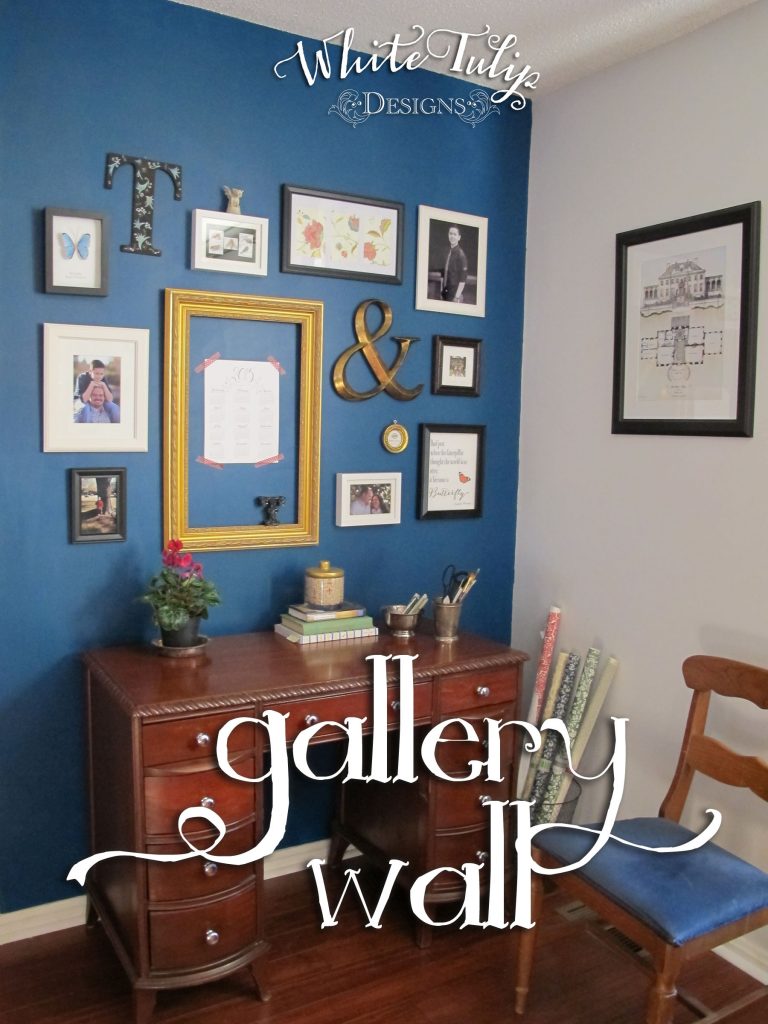 I started by measuring the wall and cutting out a large piece of paper to match the measurements. (I used an old roll of wrapping paper.) Then I placed the different things I wanted to include in different places until everything came together the way I wanted.
After that, I traced each piece and marked for the hanger/s on the back.  Then I taped my giant guide to the wall and either nailed through the paper or marked where the nail/anchor would go (depending on the size of the frame.) Except a little blank spot where I have a project that will be featured later. (shhhhh)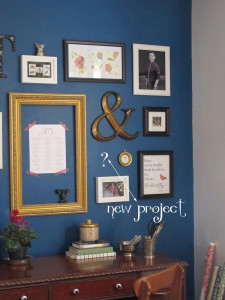 Here are some detail pics . . .
And finally!
Remember the mess it was 2 weeks ago when I started the Funky Junk -Heap of Change challenge!
Linking up over at The Scoop and Metamorphosis Mondays!