Here we go, it's a new year and time for a fresh start.  I started work on carving out a little office space in our living room last spring but that sort of came to a stop when the kitchen started.  Living with two boys, I really wanted to make it a more feminine spot as well so I set to work on pulling together and working on new art pieces to hang above the desk area. I found this quote and thought it would be such a nice inspiration to have framed.
I created the layout using an watercolor butterfly and printed it with royal blue text. Then I went over the lettering using a gold metallic fine point Sharpie marker.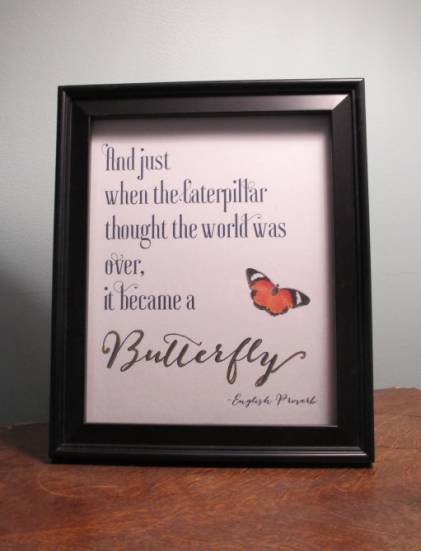 Here's the printable file: Butterfly quote print
Here's to a great 2015!
I've joined the link party over on Today's Creative.  Come see what everyone's up to: