For today's Throwback Thursday I wanted to share a project that was one of my very first. And, I still use it every day. I love my fancy dish soap pump! I remember coming up with the idea and making the plan which, of course, didn't work out quite the way I had thought. Then, after dropping G off at school one morning, I ran in the door and started pulling everything out and putting it together before I had even finished my first cup of coffee. It's one of those subtle things that nobody will notice unless they use my kitchen sink. But it makes me so proud every time i use it.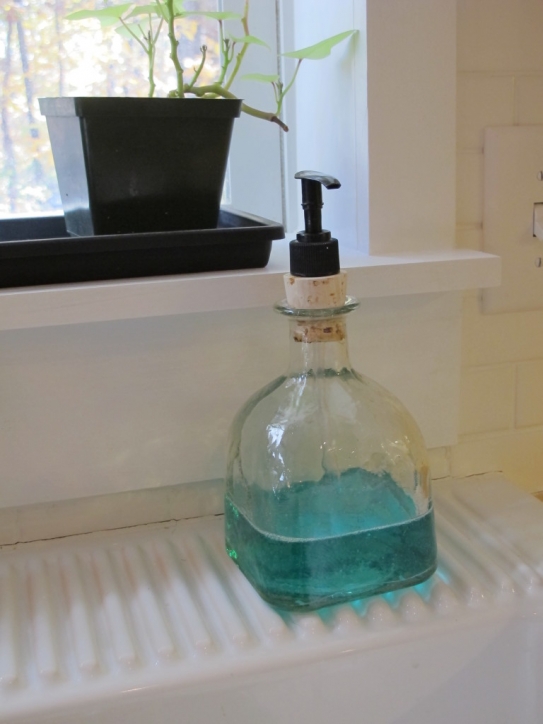 (click the picture for the original post!)
If you haven't made yours yet, I will tell you the hunt for the perfect bottle doesn't really stop. Even after you've finished!
~Have a lovely day! See you soon!