Do you wish that you could make some changes in your home? In case you are already tired of looking at the same old furniture and design but you have a tight budget, you have to find an easy and inexpensive way to improve your home. There are many things you could try but we advise you to focus mostly on the details in your real estate property. In case you can't afford to invest in big improvements, you can make some small changes which can still bring you the desired results. One spring cleaning will be a great start of the transformation of your home, so the sooner you plan this procedure the better.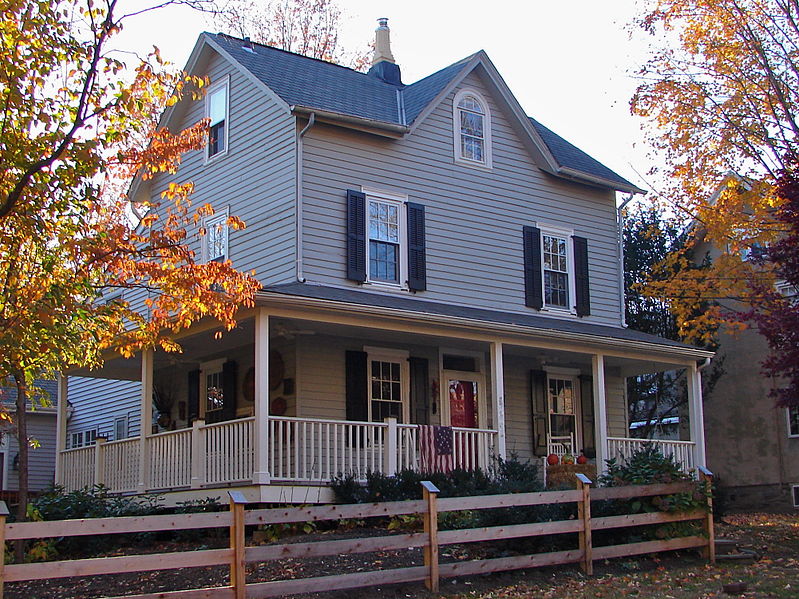 (image credit: Smallbones)
The secret to the comfortable and beautiful home is hiding in the specific details which make the place unique. It is possible to renovate your home without investing a big amount of money in it with a couple of simple but very effective changes. In this article you will find some great ideas which will help you improve the look not only of the bathroom and the other rooms in your property, but of the entire home. After you are done with the transformation of your apartment or house, however, don't forget to perform one deep cleaning of the place. This way you will remove the pollution and will reveal the true beauty of the improvements you made.
White cabinets in the kitchen – If you look around in your kitchen, you will probably notice right away that the cabinets and the drawers look too worn out. You can renovate this part of the room very easy, by simply painting the entire cabinets in white. The reason you should choose precisely this colour is that it will freshen up the entire room, it will make it look bigger and will erase all traces of stains and grime. You can choose another colour as well, of course, if you think that it will look better.


New light fixtures – A lot of people forget about the light fixtures in the different premises of their homes once they are installed. Now you have the chance to clean them and then inspect their condition carefully. You can replace them with new ones, which will freshen up the look of every room. There is a big variety of models you can choose from, so this will be a cheap and effective renovation. You can consult with the specialists at the store, in case you are having troubles deciding.
Rug in the living room – Getting a nice rug for your living room will be a great idea. The large carpets are usually too expensive and require a lot of cares. The small rugs, however, are easy to maintain and you can find different interesting models which won't cost a lot. You can put it in your living room or in any other room of your home you like. You will see how the look of your entire home will change right away.
Extra space in the bedroom – If you live in a small apartment, then you could definitely use some extra space in the room. You can get it by installing built-in drawers in different places in the room. For this procedure you may need some professional help, so better make a research and hire specialists from an experienced company which also has affordable prices.
You can renovate your home by introducing those 4 simple changes. They don't require a big budget and at the same time are effective enough to transform your home. You won't even need professional help for most of them, so there is no reason why you shouldn't try them right away.
(This article is kindly contributed with London painters)
Article written by Anna Aamone
Have a lovely day!