Thank you for visiting me at Fresh Ideas! I'm really excited to finally begin my blogging adventure to introduce you to my ever-growing collection of paper designs!
To begin with I'd like to introduce myself and give you a little look into my wedding day.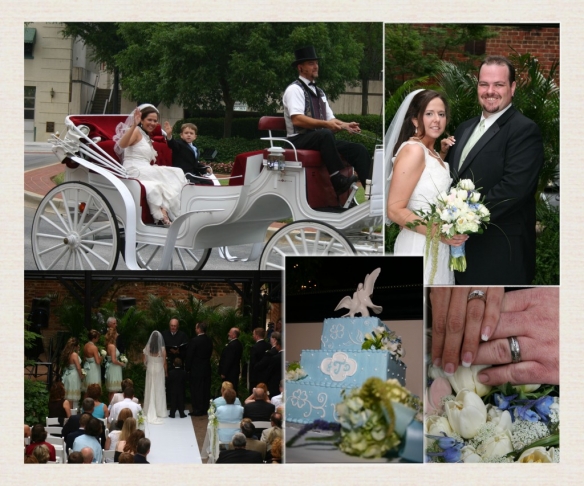 We chose a classic downtown venue with amazing scenery and local history. Not to mention, the crab cakes are to die for!! I decided to splurge on a carriage ride through downtown to be sure my son (Gage) and I had a special moment together before everything got started.
Our florist, Kristi, was amazing! She took notes and made sketches during our entire conversation. I was so comfortable with everything that I had no idea what the flowers would be like until that day. She included wild flowers that I had remembered picking with my Grandmother as a child. Little details always make the most wonderful memories!
Ceremony and reception venue: Larkin's on the River - Downtown Greenville
Thank you, again, for stopping by!