Budget Home Improvements that will Dramatically Raise Your Sale Price
Is it time to sell your home? Even though the average price of properties is a lot lower than it used to be a few decades ago, it still makes sense to perk up your place to get a higher sale price. But your budget is tight and you don't have the extra money to makeover your home. No worries. Here are a few home improvements that will both keep your budget in check and add life to your property. Check them out.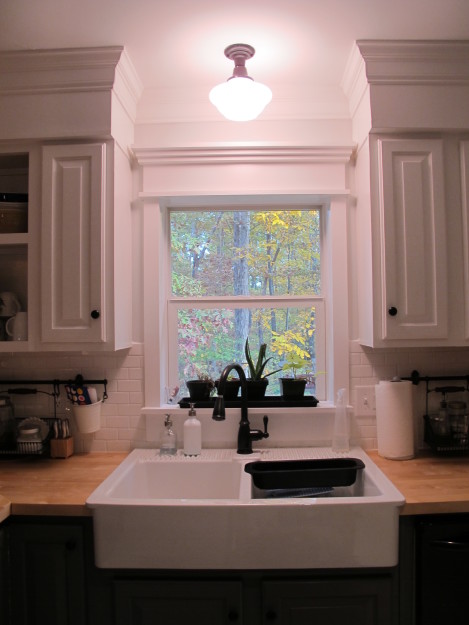 Add Lighting
Home improvement isn't always about doing a major remodeling job, replacing all furniture or repainting the whole house. Sometimes a small change can make a huge difference in your home interior. For example, adding more lighting is a quick and affordable way to perk up your home. Replace all old and gruesome ceiling lamps or chandeliers with modern lighting. A sleek lamp can add a finishing touch to a room.
Pay special attention to areas with poor natural light. Increasing the wattage will make them look and feel larger.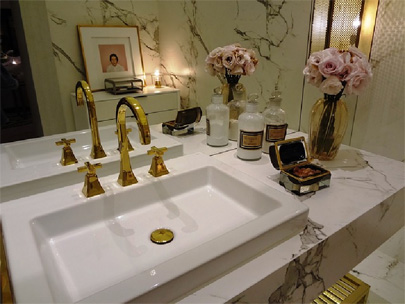 (image credit: pixabay)
Re-do the Bathroom
An immaculate bathroom sells faster. What you can do to breathe new life into your old bathroom is re-grout. If that doesn't really do the trick, you might want to consider repainting.
If you have the money, then go for re-doing the whole bathroom – tiles, toilet, shower, sinks, everything. But if you don't, we suggest you do some small improvements. You want to fix leaky faucets and replace broken tiles in the first place. Damaged areas create the feeling that the place has been neglected. Second, make sure to get rid of mold and limescale. Prospective buyers will appreciate it. Nothing looks more yucky than a moldy bathroom. Also, change cabinet doors. It will freshen up the room. Add full-length mirrors to make the space seem larger.
Give Your Home a Paint Job
A fresh lick of paint can do wonders to spruce up your home, make it look bigger and skyrocket your sell price. So it makes sense to mention a few things about it. When repainting your home, choose colors wisely. You don't want anything too extraordinary or dark. Also, steer clear of trends that will die next season. The best way to go is to stick with light, soothing colors that can match any home décor. Keep in mind that the new homeowners might want to replace the furnishings. They will have a hard time finding appropriate furniture if you go for too bold or jazzy color schemes. Furthermore, use only a few colors. Else, your home may look like a huge patchwork. Not cool.
Tip: If the old paint still looks good, don't repaint the whole place. Instead create accent walls.
Clean Every Nook
And don't just clean high-traffic areas. Do a deep clean. Hire a cleaning specialist to freshen up your furniture and carpets. Scrub all areas including nooks, hard-to-reach places, windows, appliances, etc. It should really go without saying that all rooms should be wiped to shine. Finally, make sure that the place smells good. Unexplained odors can be very repulsive. Don't skip this step over. It is as important as the rest of the steps mentioned above.
Get Rid of Unnecessary Things
Lastly, if you want to raise the sale price of your home, it is important to get rid of clutter. Too many books on the shelves, overflowing drawers and busy countertops may turn off buyers. If the place is neat and de-cluttered, they will imagine living there. Your goal is to make them feel at home. Literally.
Let's recap. You don't have to spend big bucks in order to boost your home's value. More lighting, some bathroom remodeling and a good paint job can all raise your sale price. That combined with proper cleaning practices will give your home an advantage over the other properties in the neighborhood. Good luck and happy selling!
(This article is kindly contributed with Building Mates)
Article written by Anna Aamone
Have a lovely day!