Are you cuckoo for birds? (Sorry, I couldn't resist.) I love decorating with birds. I've been on a bit of a kick for a while now. I've been using quite a few pieces of bird artwork, nests, and other bird-y elements as I've been updating around the house lately. (As a matter of fact, I have a great new project for Monday!) I'm not really particular, I just like the texture of the feathers and all the different bright colors I guess. So, a while back, I started a Pinterest board devoted to incorporating birds into home design and I thought I'd share my favorites with you before Monday's project.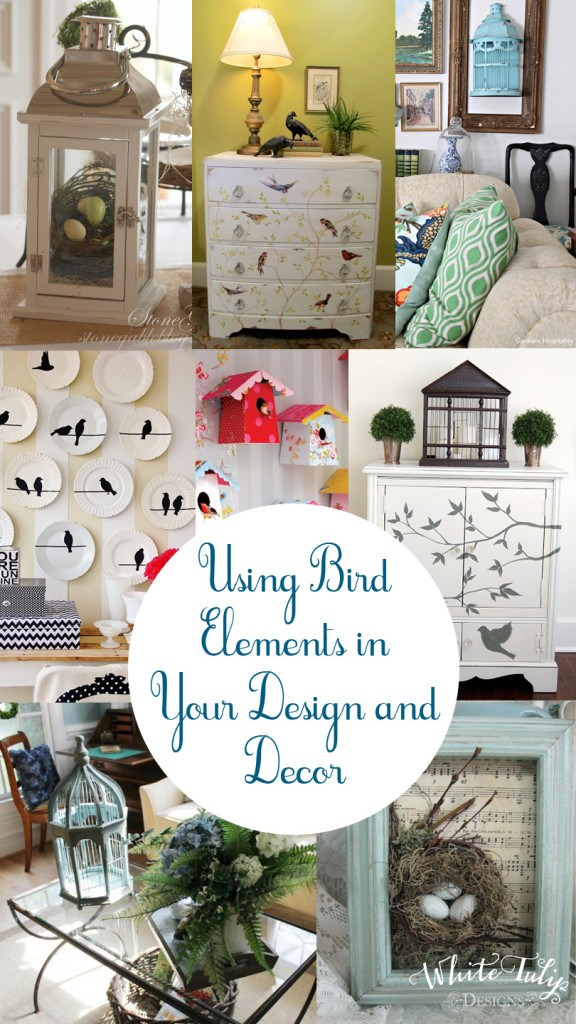 Bird cages have been really popular lately. Big ones and small ones displayed in different rooms and many different ways. This one from Everyday Home is the perfect accent in this room.
This wall display from Southern Hospitality is fantastic! It fits in so well with all of her living room details!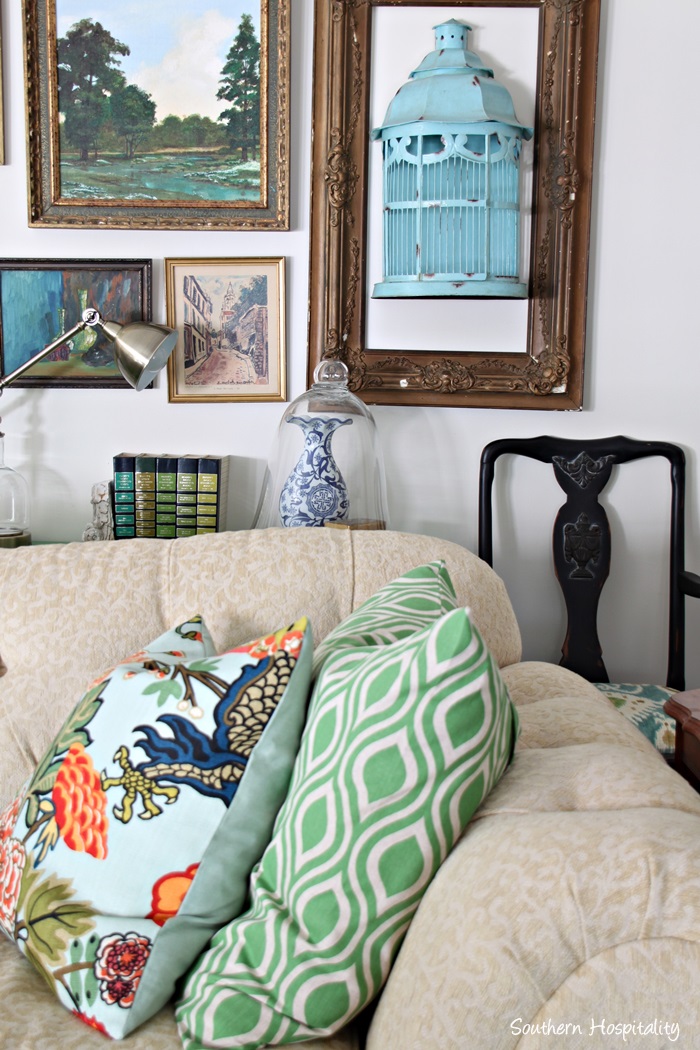 This display of handmade paper birdhouses from Karmuca y Cuquina is fabulous! You could easily tailor the color scheme to any palette. The template to make your own is included in the post.

I love the idea of a little nest tucked into your decor. This is a lovely nest display from Treasures From the Heart.

These little nests from Stone Gable are absolute perfection! Just one picture doesn't really do it justice. You'll definitely want to click through and see the entire post!

For something more subtle, you might try painted furniture. This chest with silhouette artwork from Miss Mustard Seed would fit well into many different decorative styles. And, the classic cage is just the cherry on top!

Or, if you prefer something with more color and detail this chest from Lindy Cottage Hill. And, Lindy gives a complete tutorial for how she created this beauty!

Don't you love how this bird plate wall from Thistlewood Farms adds dimension, not to mention a bit of whimsy to the entire room?

Thanks for stopping by! Don't forget to stop by tomorrow for Saturday Style!