Who doesn't love a big statement necklace? Generally, I'm not really a big jewelry person. Mainly because I just forget about it until I'm walking out the door and then I either don't have time to fiddle with it or I don't have a piece that works.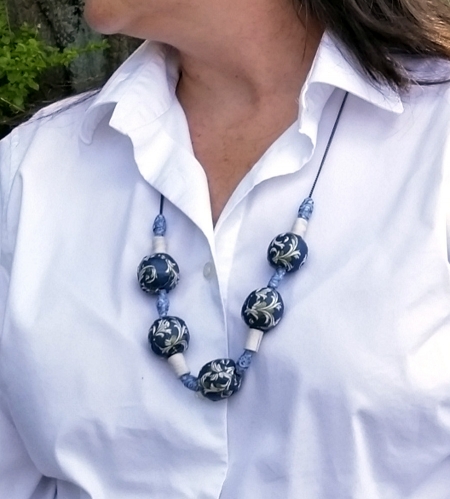 After searching high and low for something a bit more fun I gave up and decided to put something together for myself. It's been forever since I've done any jewelry making so I had to gather new supplies and was thrilled to find that there were more than enough choices available. I was looking for multiple sized beads that wouldn't be shiny or metallic so I knew I would need to make them as well.
Supplies: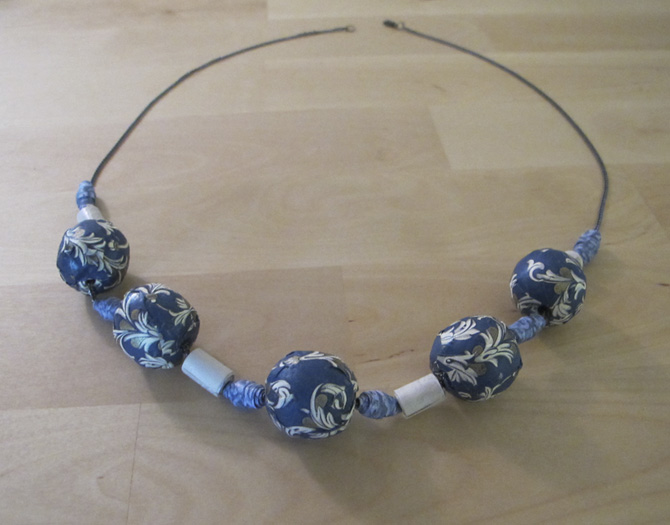 To make the Wooden Beads:
To make the Cone Beads:
To make the Tube Beads:
Once you have your beads put together I suggest lining them up before stringing them onto the chain in case you might want to move things around a bit.

I'm really happy with how it turned out. I'm thinking I need bracelet to match!

Have a wonderful weekend! Don't forget to stop by tomorrow for Saturday Style!
* This post contains affiliate links but all tutorial directions and opinions are my own.
Special thanks to G for being my camera man!
Linking up over at The Scoop, Met Monday,