I hope you've been enjoying your Summer so far. It's so stinkin' hot around here I'm afraid we may melt by July. SO, we've been working on indoor projects this week. G is just happy we're not working in the yard today.
I can't believe White Tulips has been moving along for over 8 months now. I'm so glad for all of you that have been with me since then and so happy to welcome all the new friends that have come on board as well. If you're new to the blog I thought I'd share an older project for Throwback Thursday! It's an oldie but a goodie and I'm happy to report my super-hero trash can is still going strong. (Click the pic for the original post!)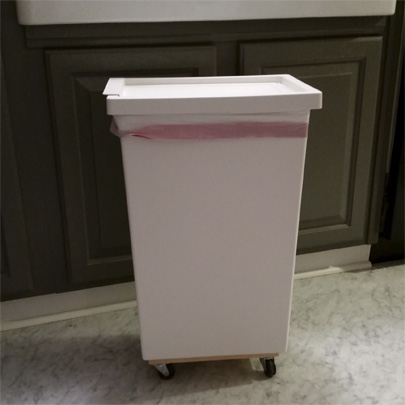 Thanks for stopping by!