Ugh! Are you as tired of these dark, overcast, dreary days as I am? Finally this morning it seems the sun is trying to peak through a bit. I hope it's stopping by for a visit in your neighborhood as well. (Don't forget to download a little bit of printable sunshine before you go!)
In my last post I mentioned some new happenings around here and I wanted to share one of those with you today. I've thoroughly enjoyed creating and sharing home and craft projects with you here but, after more than a year, it's time that WTD begins to support itself. If you follow very many blogs you know that there are lots of different ways to keep running and most of them tend to lean toward the advertising route. Don't you hate looking for a tutorial on Pinterest only to find that you have to tip-toe around 8-10 ads just to get the gist of the post? Me Too! So, in an attempt to keep things humming right along I will be offering a monthly set of printables and companion clip art which can be purchased as a subscription or as a single purchase. And, instead of conventional advertising I will only be promoting products that I truly believe in through sponsored posts rather than sprinkling ads throughout the entire site.
For March, I'm offering a small sampler of monthly organization printables. This month includes a menu planner, a weekly to-do list, and a market list. The market list is set up to print 2 per page and fits nicely onto a 6×9 small clipboard.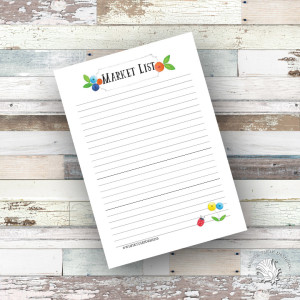 The weekly to-do list prints 3 per page with little Miss Ladybug to keep a close eye on your daily errands!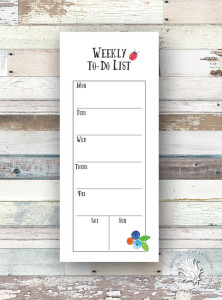 And, don't forget to sort out your meals for the month! This month's collection is free for you to download and use as you'd like. Please remember all designs provided or sold through White Tulip Designs are for personal use only and may not be used for resale in any capacity.

As an added bonus you will also receive a collection of companion clip art that includes all of the details included in this month's printable papers!

Download your FREE collection here! Once downloaded, right click on zip-file to "extract" the contents of the file. Then you can print the collection of printable from the PDF. The clip art files are high-res PNG's with a transparent background.
Enjoy!