Yeah! Spring is here! Ok, well, sort of. Folks in some parts of the country are still neck deep in winter/hell but at least the calendar says it's Spring. I've had enough of all the rain and chilly weather, YUCK! So, I'm celebrating Spring anyway! To welcome the new season I'm including free downloadable wallpapers for your phone, tablet, or computer.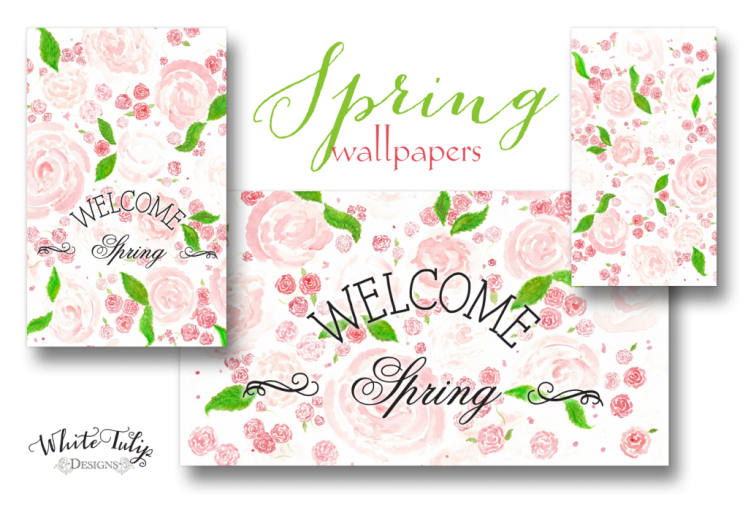 I created this watercolor pretty and pink, posies pattern a while back and am excited to share it here!
Simply download this file onto your computer/phone/tablet, extract the enclosed Jpegs, and upload as your digital wallpaper! I hope you enjoy it as much as I do. Being the only girl surrounded by 2 boys I like to add a little pink where I can to brighten things up.
Download your wallpapers HERE!
Also, this week, I've been working on new artwork to add to my shop. Stop by and take a look at the prints available now. (More items coming soon!)
Thanks for stopping by! Have a great weekend!