Did anybody else go a little nuts on Prime day? I normally don't go in for all that crazy-ness but I decided to take a peak that Wednesday morning and an hour later my whole perspective had changed. And now, (drumroll please!) I have a new jigsaw among other random item. The most important is the jigsaw, of course. It's a Black & Decker JS660 Jig Saw with Smart Select Dial and, it's available from Amazon for $38.99 (with Prime.) Try Amazon Prime 30-Day Free Trial
If you're starting a collection of power tools, the jigsaw should be toward the top of your list. My list is a bit backwards since Hubbs had a few larger tools before we met. I've been wanting to get a jigsaw for certain projects for a while now. My plan was to get a cheap-y one to start with but when Prime day came along, I found this little beauty.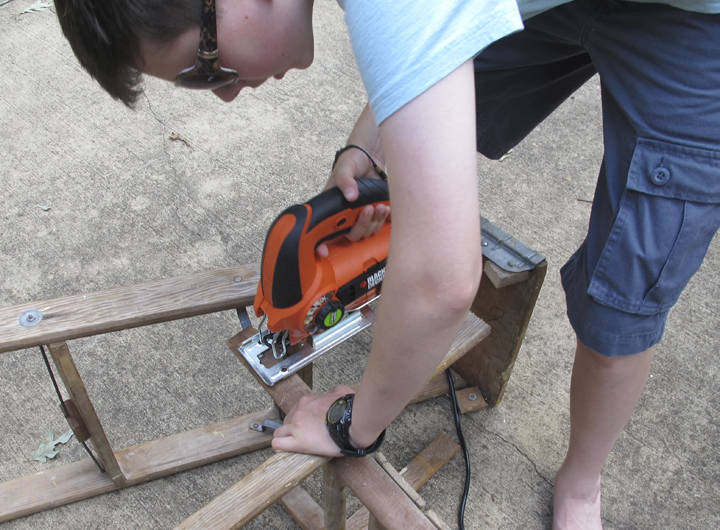 It's so easy to use, G is even comfortable handling it. I've been trying to get him excited about working on wood projects but he gets a little nervous about the miter saw and my hand sander. And I get a little nervous about him using the drill for anything.

This model is, by far, a step up from the ones I had been looking at. So far I've used it on different wood projects, a vinyl piece, and a small metal piece. I haven't used the Accu-Bevel lever for a miter cut yet but I have a project coming up that it should work nicely for!
*This post is not a product endorsement but it does contain affiliate links. All views regarding product recommendations are my own! For more info refer to my policies page, thank you for stopping by!