So now for the shadowbox from Tuesday's butterfly project. I'm planning to add more butterflies to my little collection so I looked around for a simple, inexpensive, shadowbox and apparently they don't exist, sort of.  I had already purchase some of the Ikea Ribba frames with nothing specific in mind. Mainly because they're cute, well put together and super cheap! Like, $1.99 for a 5×7 frame (without the included mat). So, I decided if I ruined the frame I'm only out $1.99, right?
Supplies: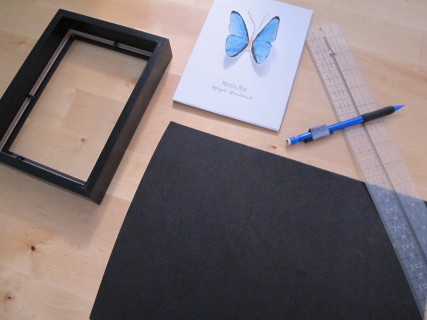 Steps:
Open your frame and remove backing easel and set aside.  Secure your glass inside with the attached metal tabs.
Measure from the back of the glass to the top of the back trim.This will be the width of your foam strips, minus 1/4 inch to attach back.
Cut strips of foam to fit along the inside sides. Be sure not to leave any openings between the pieces.
Remove adhesive backing and attach, without any overlapping, around the inside of your frame.
Place your feature piece inside of the frame (make sure your glass is clean first).
Place the easel back on top of the inside foam. It should sit perfectly on top with a little ridge of frame still showing on all sides.
I used more foam strips to seal all of the sides but if you'd like a more permanent eseal you can use masking or packaging tape to seal the back.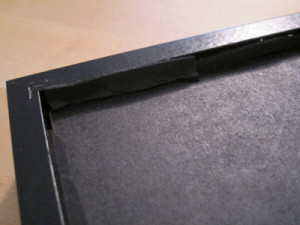 *this post contains affiliate links
Linking up on Savvy Southern Style - Wow us Wednesday!