Hopefully you've been enjoying the first weeks of the new year. Is it just me or does it seem like, for the first few weeks of January, everyone you know is either organizing like maniac or exercising like a wild woman? One day I'll probably give the later a try but for the foreseeable future, I'll be sticking with the organizing camp. To be quite honest, most of what I've been working on are tedious projects and loads or cleaning out but I do have a few I'll be sharing here.
For the month of January, I'm working on kitchen projects, big and small, as much as possible. Today I'm sharing a quick project that will hopefully help you as much as it's helped me. Living in the house with a teenager, even the most well-meaning can be a bit like herding cats. And, even the most mundane of tasks (like loading or cleaning out the dishwasher) can become way worse than it should. So, in an effort to make it clear whether the dishwasher needs loading or unloading I created this little dishwasher printable to clear things up a bit!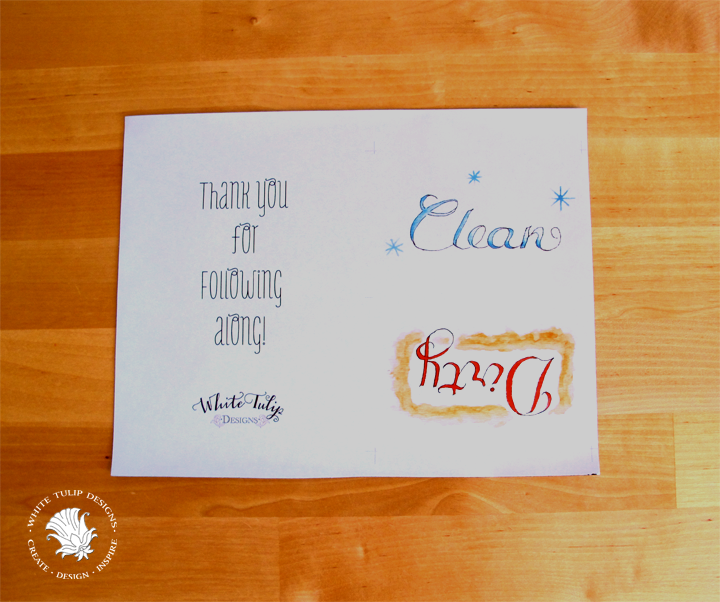 You can either use a printable magnet sheet or print onto a sheet of sticker paper and stick it to a magnet you already have. I used a printable magnetic sheet (see similar here). Mine were left over from a previous project and I don't quite remember where they came from.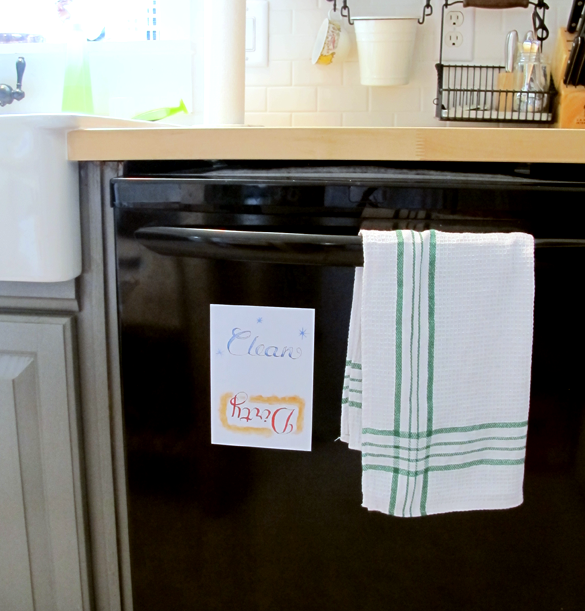 The sheet prints as a whole that can be used as a solid piece and just flipped upside down when you need to change the sign. Or, you can cut them apart and use them individually (like I did!)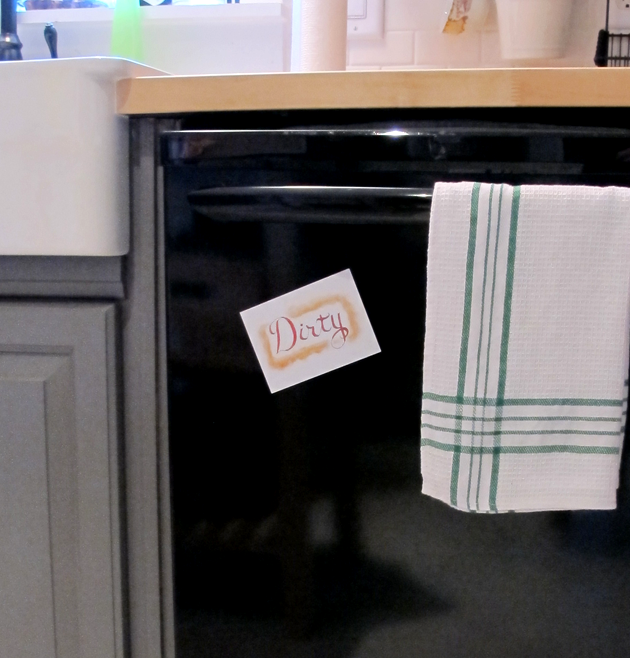 In the grand scheme of DIY projects, I realize it's not that sexy but based on the eye rolls shot my way when I unveiled my masterpiece I'm pretty sure the message has been received.

Download and print from here!
Thanks for stopping by!
*This post contains affiliate links but all views regarding product recommendations are my own! For more info refer to my policies page, thank you for stopping by!