I've never been much of a "formal" dining room kind of girl. But I'm not quite sure how I want ours to look either.  We put up the wallpaper about a year ago and painted an old dresser to use as a sideboard. To add a little storage, Hubbs and I put together some shelves above the sideboard.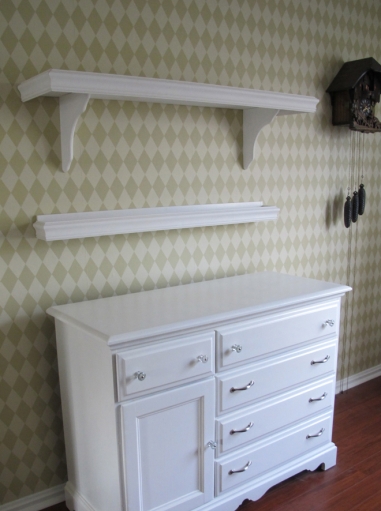 We made the top shelf using common board (11.5 inches wide), basic braces, and chair rail trim. We attached the trim to sit about 1/2 inch above the outer edge.  For the lower shelf I wanted something more like a plate rail.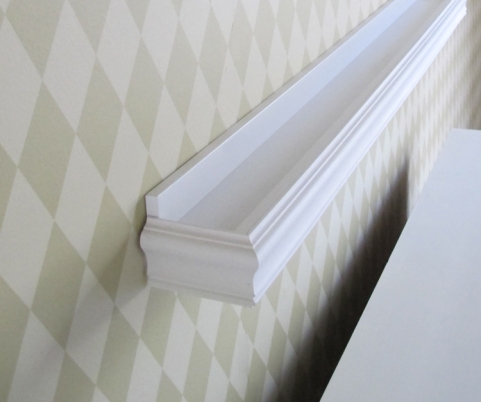 I used a picture ledge from Ikea and added more of the chair rails trim around the outside to give a bit more of a cottage look. Perfect! Stay tuned for more pics of the dining room all put together!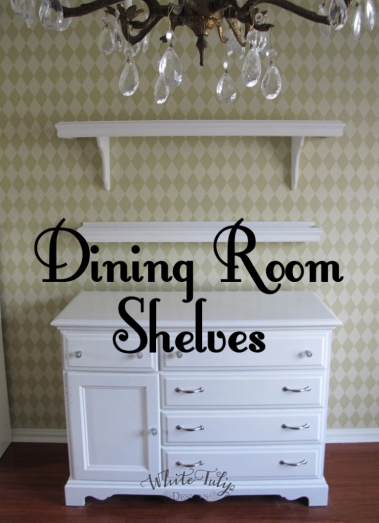 I'm linking up over at The Scoop!