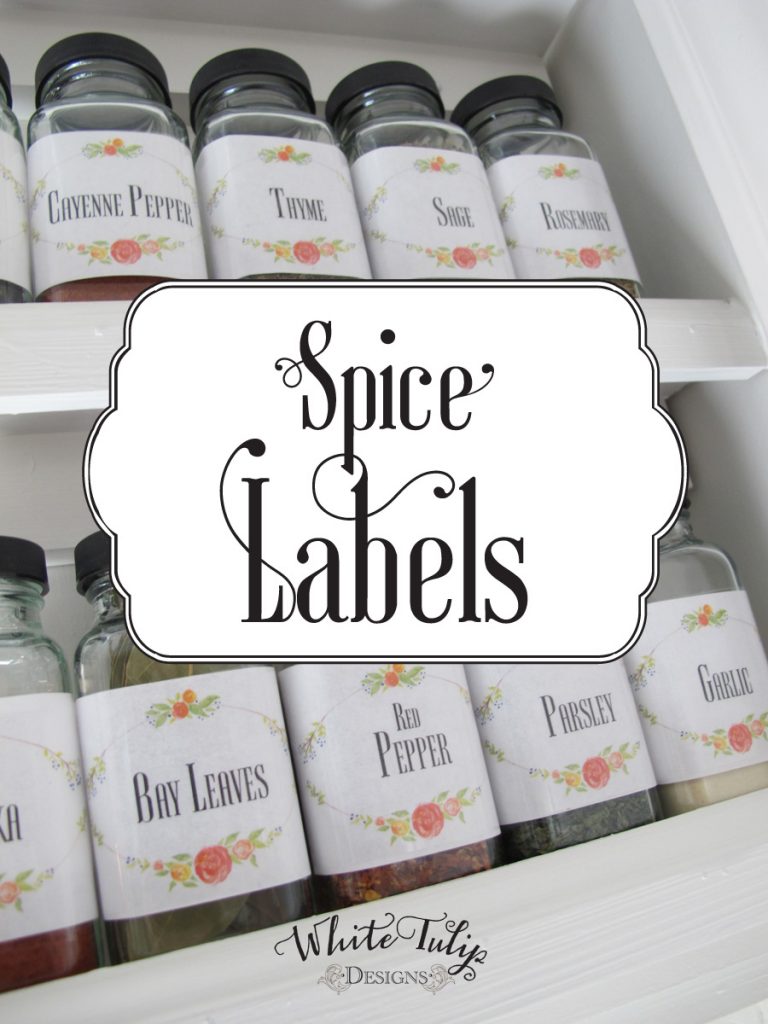 *This post contains affiliate links. However, all opinions presented are my own.
Ok, so word is, you all enjoyed my sweet little spice shelves from Monday's post so hopefully this will be a welcome follow-up. In an effort to continue adding a little dashes of bright color throughout my kitchen I created a collection of labels for my nice new spice bottles. The artwork is my own watercolor work created just for these labels.
1. Print the included PDF pages. I printed mine on plain copy paper and attached them with clear packing tape. However you might also consider using white label paper (see here) There are 5 pages, 4 are filled out with popular spices and one is blank. (I used the font Ayres to fill in my labels. (Download Ayres free here!)
2. Cut along the dotted lines. These are set up to be cut by hand or using a guillotine, whichever you have on hand.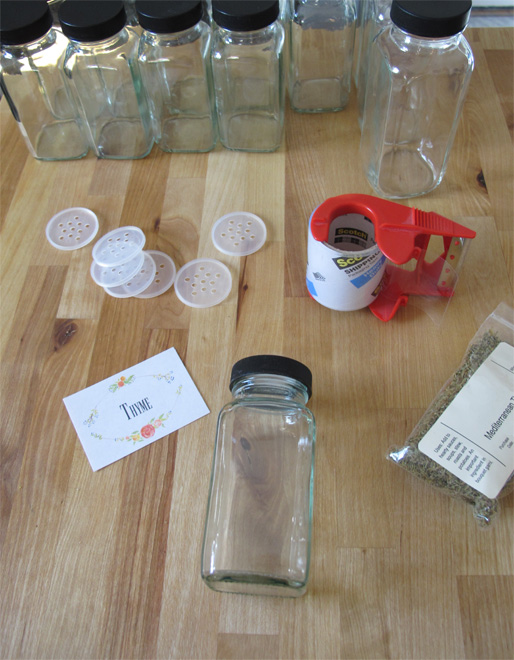 3. If you're using the packing tape to attach your labels you'll want to note that the labels are roughly the same width. Start by pulling out a length of tape about 4 inches long, without tearing it off. Moving from one side to the other, with the label facing down, press the label onto the tape. This will help keep out wrinkles and bubbles. If you lay your bottles on their side and then apply the labels one by one you can be sure each one is placed properly.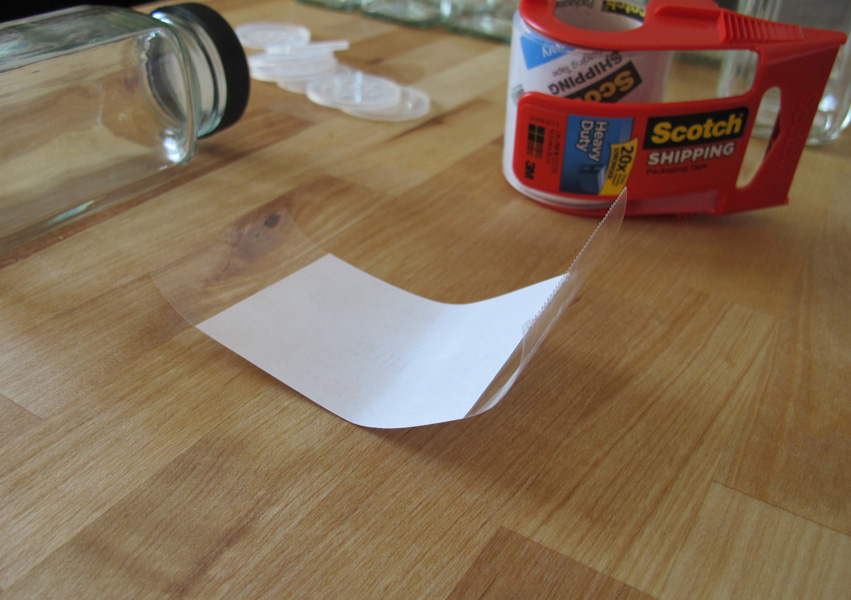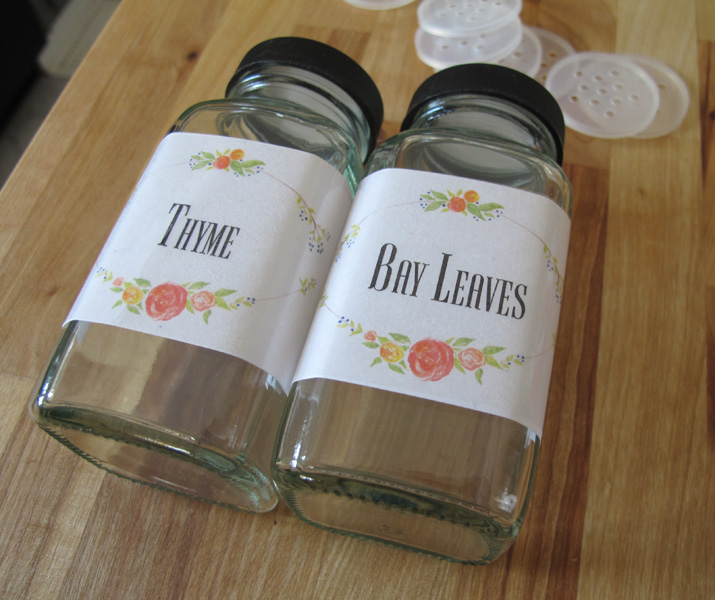 Now you can fill your bottles and put them on your shelf!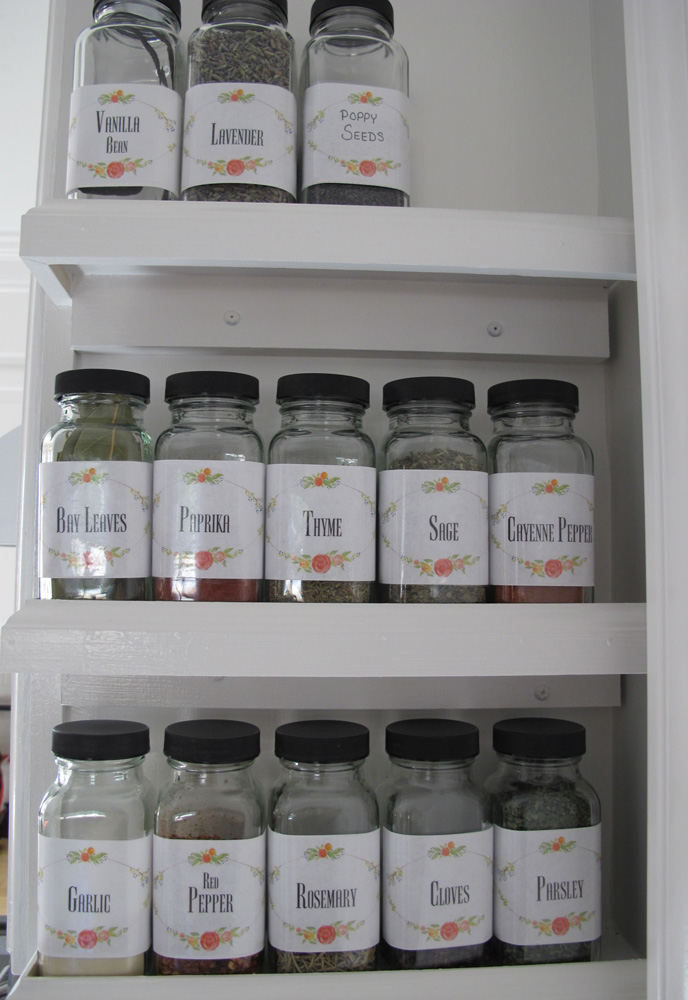 You're welcome to print as many of these and as often as you'd like. Feel free to use them in a housewarming gift or however you choose. But please remember these are free for personal use only. All copyright of artwork and text layout remains with White Tulip Designs.
Buy bottles here: Spice bottles
Click the picture below: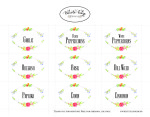 *If you missed it, here are the details on my handy spice storage shelves!
I'm linking up over at Wow Us Wednesday, Metamorphosis Monday, The Scoop !