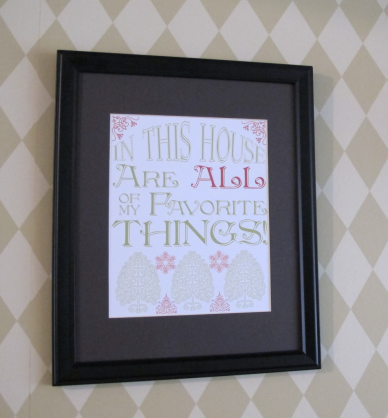 This time of year Hubby and G get a little over-loaded with my sappy-Christmas "spirit". Or, considering I start to listening to Christmas music around early-November, you may say it's a full-on possession.
Any-who, I'm on a mission to add more personal and fun things to our walls all year round so I created this to add to our dining room and I thought I'd share it here. (It's set up to print 8×10.)
Download here:      
A very Merry Christmas to you and yours!