After a little hiatus I'm so excited to tell you what I've been up to around here! To start with we've been planning our next major house project. Tearing down walls and building something wonderful is what I dream about. But, I'm not sure I'm quite ready for weeks of endless sheet-rock dust, bleck!
For now, I've been getting ready for a home tour this week (more on that later!) and busting out the fall decorations. It's so strange to be putting out pumpkins, leaves, and other autumn inspiration when it's still so darn warm outside. Hopefully the weather outside will soon catch up to the decorations inside! I've never really decorated for fall before but I'm starting small and then I can add in the Halloween touches in a few weeks. Then, when I take away the Halloween, I can add in some Thanksgiving pieces. Well, that's the plan at least.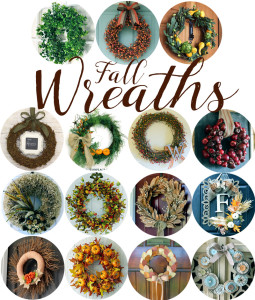 What better way to welcome in the change of seasons that with a sweet new wreath1 I've rounded up a collection of my favorites. I've included DIY's, as well as wreaths you can purchase! Enjoy!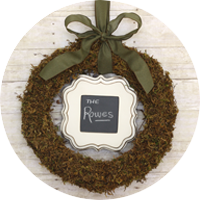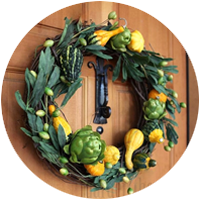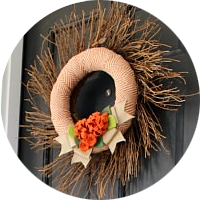 1-Live Laugh Rowe - Floral Moss 2-Garden Therapy - Fall Gourds 3-Uncommon Designs - Fabric & Felt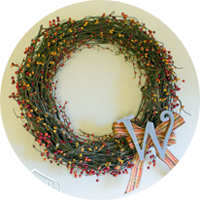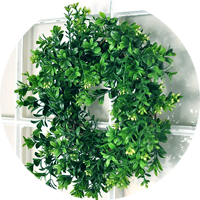 4-Practically Functional - Fall Monogram 5- The Wood Grain Cottage - Apple 6-Cherished Bliss - Boxwood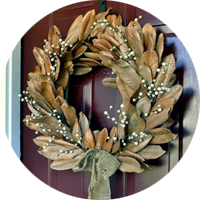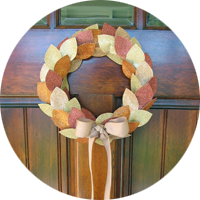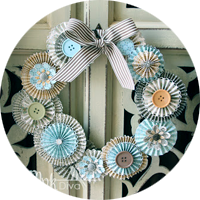 7-The Frugal Homemaker - Magnolia 8-Homemade By Jill - Glitter Leaves 9-Stamp Ink Diva - Paper Medallions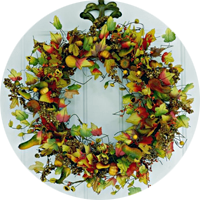 10-On Sutton Place - Mini Pumpkins 11-Redhead Can Decorate - Silk 12-Style Your Senses - Wooden Frame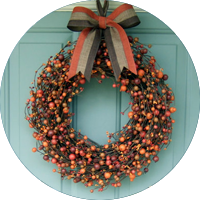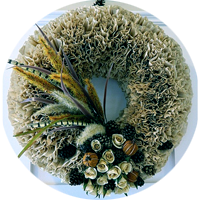 13-Country Prim - Berry 14-Recaptured Charm - Coffee Filter 15-Williams-Sonoma - Maple Leaf
I hope you enjoyed the collection of wreaths! Tomorrow starts the 2015 Blogger Fall Home Tour . . .