Well, it's official. I'm the Mom of a high school student. (I choke on that a little every time I say it.) Folks, he blossomed. Awkward age, what? Don't get me wrong he's still a teen. And, bless his heart, he hasn't caught up in the height department but Middle School was a wonderful experience. Of course, he was lucky enough to be in a school with teachers who really cared about students. But, if your babies haven't hit Middle School yet, never fear, it's not always as bad as people will tell you.  I had people tell me such awful things, I was terrified.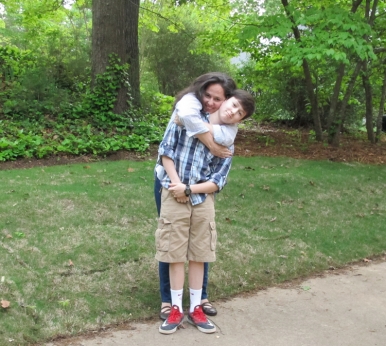 Next school year he has decided to focus on more creative classes and will be taking his first art class since elementary school. I'm so excited! He says he wants to pursue an artistic career and I'm hoping he'll stick with it. I really want him to enjoy it like I do.
This summer he's going to be helping out with blog projects and some of my social media (he's been telling all of his friends about his summer "job").  I'm so excited about sharing how all of these things work and what I do. It's so weird to think that nothing about my job from my Etsy shop to the blog was even possible as a job when I was his age. Makes me think about the possibilities for his generation, right?
Today, we're set out a plan for our summer together. It makes me really smile to think about the journey he's about to begin. I can't wait to meet the amazing young man that he'll become!
I hope you have a wonderful summer! Enjoy your journey!